Custom Area Rugs and Stair Runners
A game-changing addition to your favorite interior space, area rugs are an affordable and instant way to add color and texture, protect your hard surface floor, and divide your space successfully. Pretty yet practical, your area rug also serves as a buffer between your feet or furniture and your floor.

More than simply an accessory, your area rug can be used to tie your room together, while anchoring your furniture. Area rugs can even reduce everyday noises and trap harmful dust particles and other allergens.
Much more than an attractive accessory, your area rug can define your space, tying your room together. Its grounding aspects help to anchor your furniture, creating the vision of coziness. It can also reduce household noise, add warmth, and even trap potentially harmful allergens. Best of all, area rugs are the most affordable way for you to instantly revamp a room!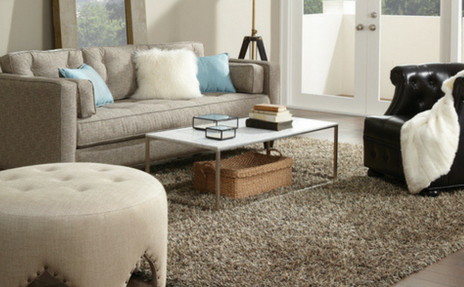 Shop Area Rugs
At Alford's Carpet One Floor & Home we're the region's most trusted area rug experts. We customize rug solutions to suite any space in your home or office and will work closely with you to determine your needs, while satisfying your tastes. Alford's Carpet One Floor & Home carries some of the industry's most trusted rug brands, including Company C, Oriental Weavers, Kane, and Stanton: Shop Area Rugs
Custom Solutions
Area rugs are the quickest way to distinguish your home and make it all yours, but finding the exact rug you've been dreaming of can present a challenge. Maybe your bedroom has an unconventional shape, or you haven't been able to find a rug that matches that purple paisley wallpaper you chose for your bedroom. Not to worry: let our professional team of design experts be your guide, check our our available area rug brands.
At Alford's Carpet One Floor & Home in Fort Smith, AR, we are proud to provide custom area rugs to Sebastian County and Northwest Arkansas.